Sphere's Downtown Oakland Favorites
We chose to locate Sphere in vibrant and diverse downtown Oakland, which also means this neighborhood has some of the best restaurants in the East Bay! If you haven't visited these gems yet, it's high time you do.
Cosecha - As seen on the Food Network! Chef-owner, Dominica, brings the highest quality Mexican fare to the heart of Oakland. Her posole soup is a Sphere favorite.
Mockingbird - You can't go wrong hosting your next lunch meeting or a romantic dinner for two at this neighborhood gem. Don't forget to make a reservation. This restaurant is hoppin'!
Belly - Mexican-Asian fusion restaurant serving delicious Korean Cali fries!
Tay Ho - This family owned and women-led Vietnamese delight is the place to go when you're craving authentic pho! Known for locally-sourced ingredients and a great appetizer list, this cozy spot is just two blocks from Sphere.
Swan's Market - The East Bay's premium upscale food court in Old Oakland. From Japanese to grilled cheese, there's something for everyone. Sit inside with the hustle and bustle or grab a table outside. Go and find your fav!
Miss Ollies - Soul food with a Caribbean twist! Chef Sarah throws down Bajan culinary classics with a contemporary spin that would make Grandma Ollie herself proud.
Downtown Wine Merchants - The perfect wine bar, restaurant and bottle shop, all rolled into one. Fun for an after-work nibble and sip, and then take a bottle home!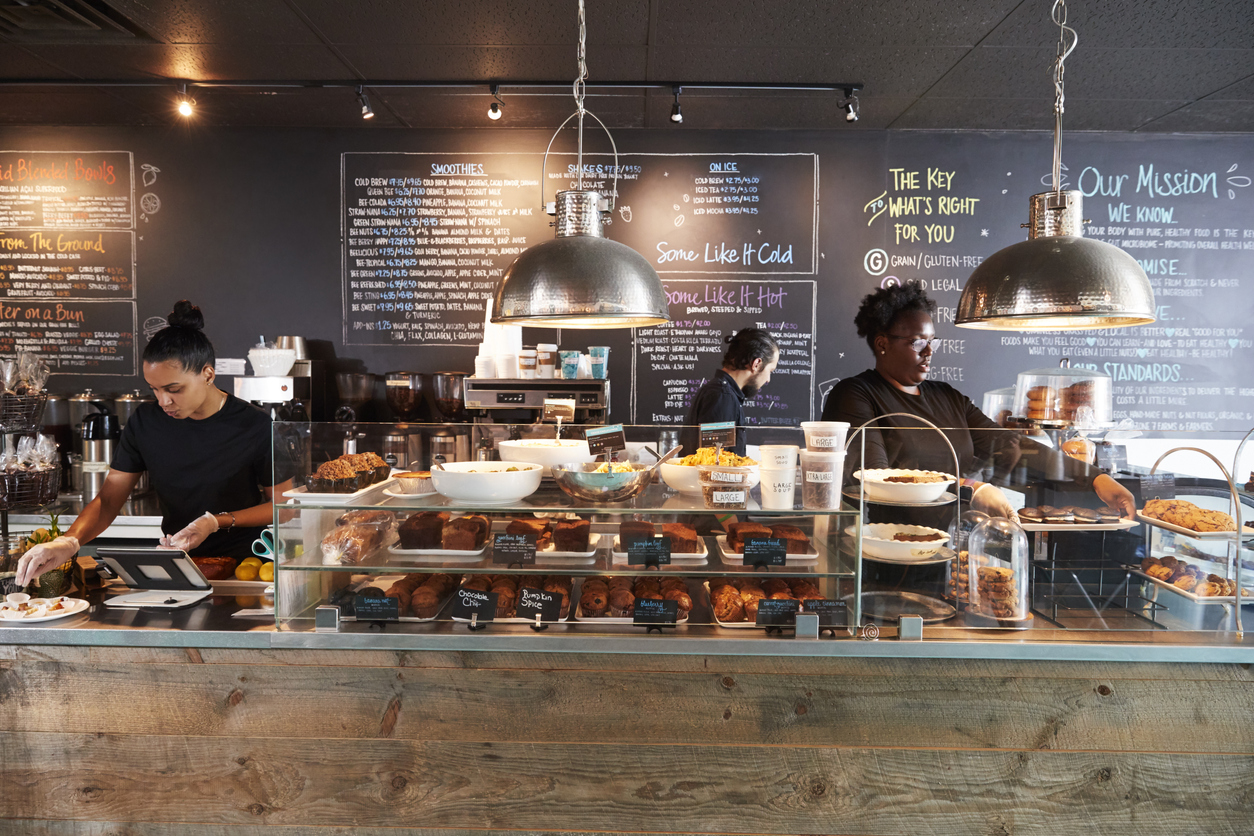 We provide both coffee and tea at Sphere but it's always nice to get outside on a sunny East Bay day. These Sphere neighborhood favorites are brewing some of the best beverages in town!
Modern Coffee - The official Sphere coffee provider. Try adding their signature Burnt Cinnamon or Lavender Syrup to your next cup.
Blue Bottle - You'll find this beautiful new shop on the quaint brick-lined sidewalk in Old Oakland. Grab a cup of this delicious brew after a stop at Swan's Market.
Fig and Poe - A new woman-owned coffee shop conveniently near our favorite downtown parking garage, Pacific Renaissance Plaza.
Coloso - Try Coloso's Heart Coffee from a rockin' roaster in Portland and snag one of their pastries from La Chinoiserie!
We all need a treat now and again! These bakeshops have the tastiest treats around.
Cupcakin' Baking Shop - This is the newest, and dare we say sweetest, addition to Swan's Market. Grab a gluten-free or regular cupcake for a mid-afternoon snack.
Beauty's Bagels - Oakland's most popular bagel shop just opened a second location in downtown Oakland! If you're a bagel gal, this is your new fav.
CookieBar Creamery - Ice cream and cookies? Say no more.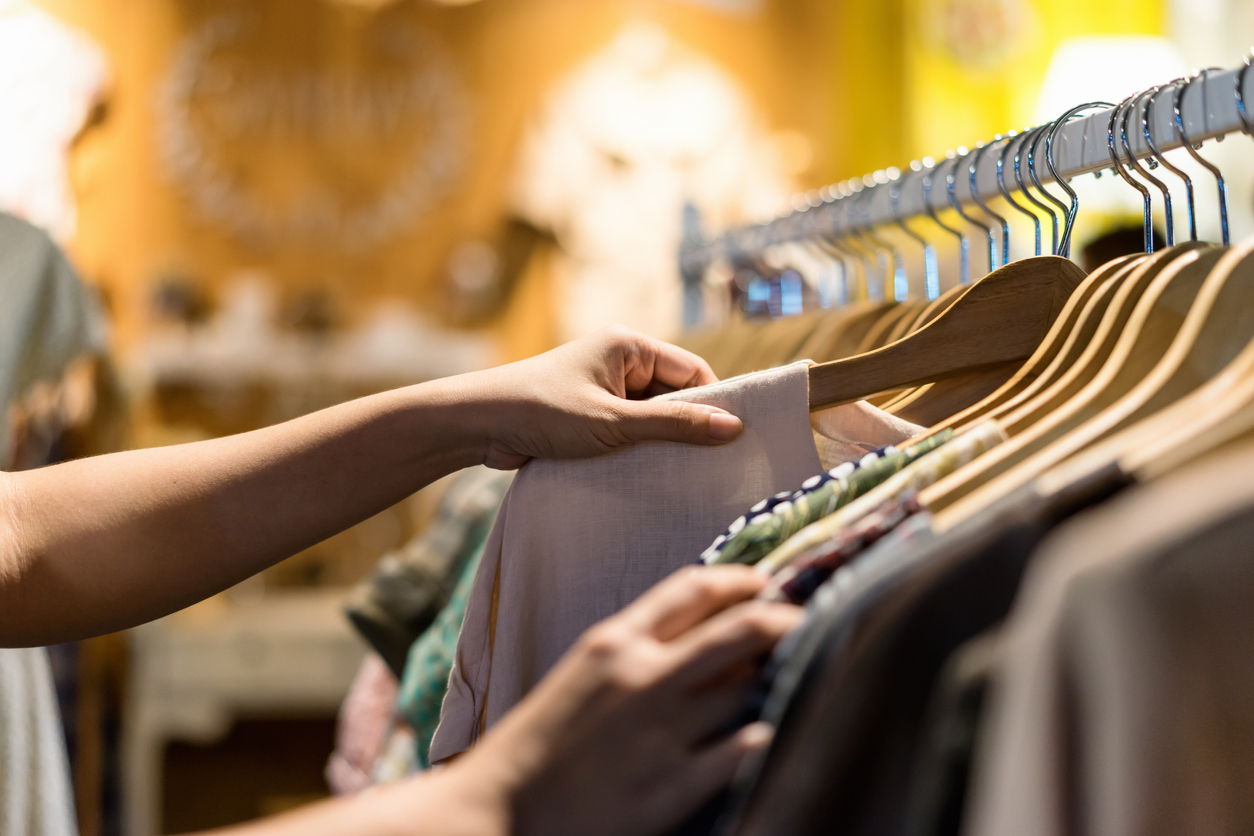 Downtown Oakland is also known for it's independent designers and shops. Come walk the stores in downtown Oakland to meet these owners and makers!
E. M. Wolfman Bookstore - A charming neighborhood bookseller, crammed with great books.
Oaklandish - Oaklandish has the hippest selection of Oakland hoodies, t-shirts and accessories.
Viscera - An Oakland design house selling avant-garde clothing, jewelry and accessories.
Owl N Wood - A hip, women-owned, modern shop with a retro flair offering vintage clothing and apparel by local designers.
Maker's Loft - A retail store carrying handmade products from local makers and offering workshop classes throughout the week. Maker's Loft "curates products and events for people who crave for creativity and local authenticity."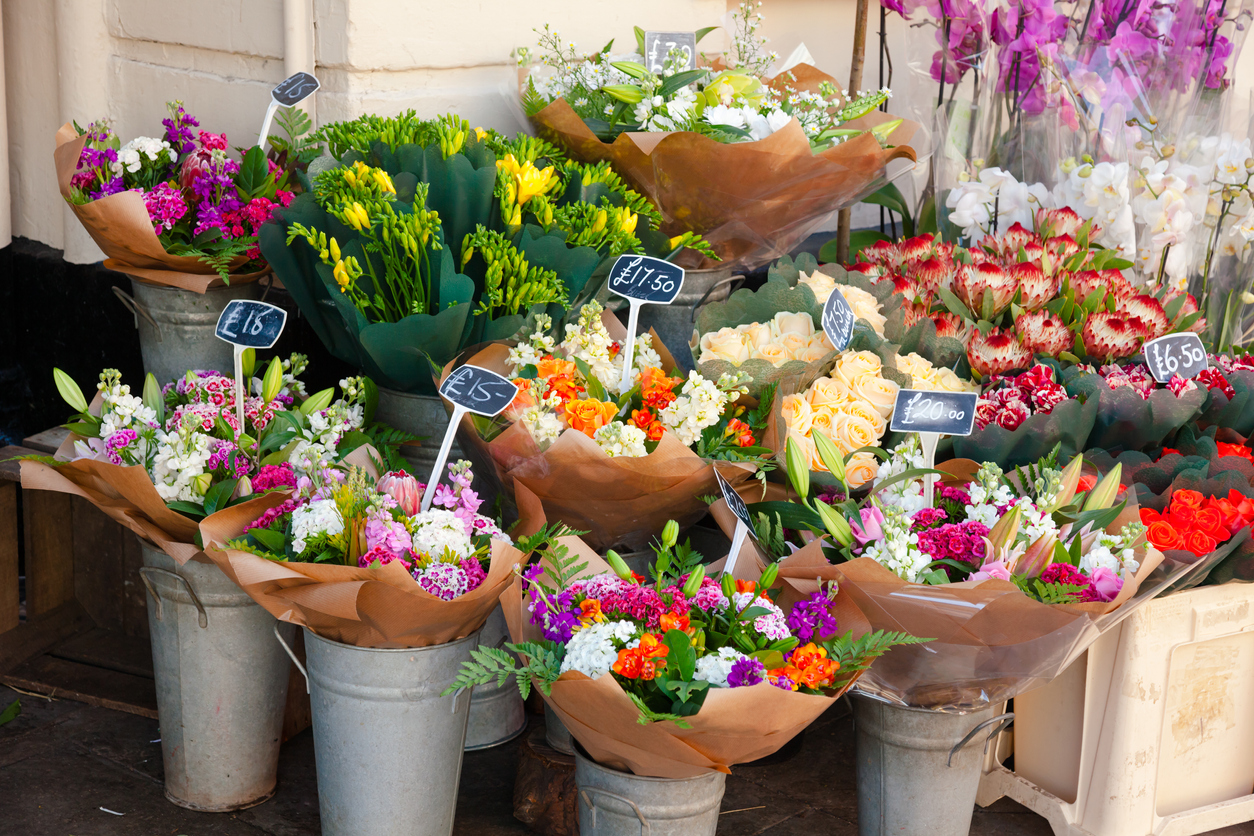 Old Oakland Farmer's Market - One of our favorite ways to take a break! This diverse and affordable market is open at 8 AM every Friday. Grab your groceries for the weekend and a lovely bouquet of flowers to boot.
Ratto's International Market and Deli - This historic 4th generation Old Oakland grocery store offers delicious deli items to go, or to be enjoyed in their outdoor patio seating.
Oakland Flower Market - Take a fun excursion over to the mart to view their incredible selection of flowers, including tropicals! No resale permit needed so be sure to take home a bunch or three.